Inspiration
The Statement Cuff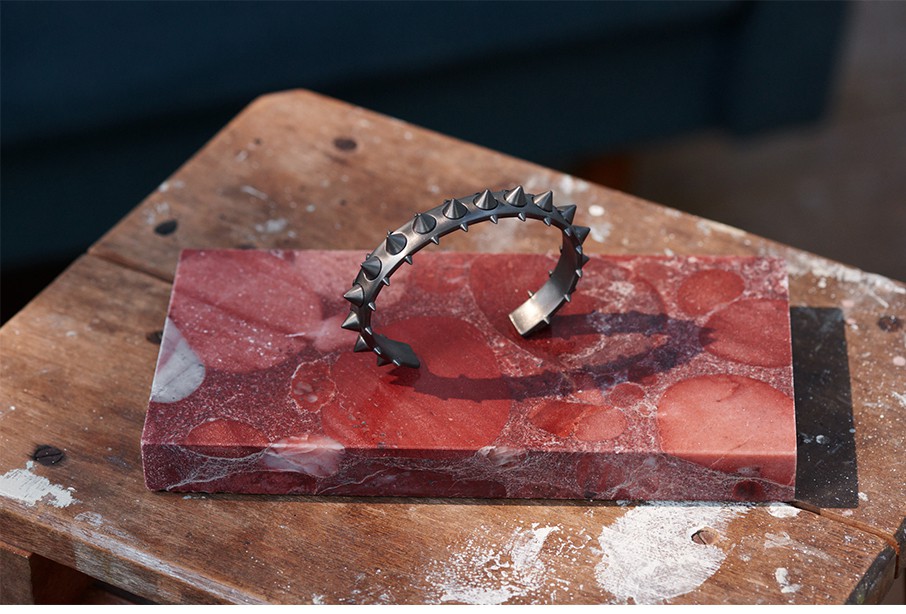 As a modern brand shaping a new direction in men's jewellery design, we are continuously pushing the boundaries to create exceptional pieces that make a distinct impact. Merging a creative aesthetic with beautiful Italian craftsmanship, the Oloye Cuff and Egun Cuff are the ultimate standout accessories of the season.
The Oloye Cuff is a statement piece with luxe credentials. Inspired by the elkiss bracelets that are traditionally designed with bold shapes and intricate engravings as worn by the Tuareg people in Africa, the Oloye Cuff reinterprets this style with a contemporary look. In addition to metallic pyramid shapes that are artfully studded along the cuff, the ends are crafted with a cube-shaped element to emulate the architecture of the elkiss bracelets. Finished in brushed gold or gunmetal to give this Northskull cuff a matte effect and a soft focus of age, the Oloye Cuff will make any stylish outfit less ordinary.
Another bracelet that influenced the design of a statement cuff in the Altrove collection is the Omani 'benagir bu shoka', which means thorny bracelet. Named after the word thorn in the Yoruba language, the Egun Cuff mirrors the thorns and spikes on many desert plants. Constructed with conical spikes across the cuff as well as on the edges, the Egun Cuff is a technically innovative piece that is destined to be the centrepiece of a fashion-forward outfit.