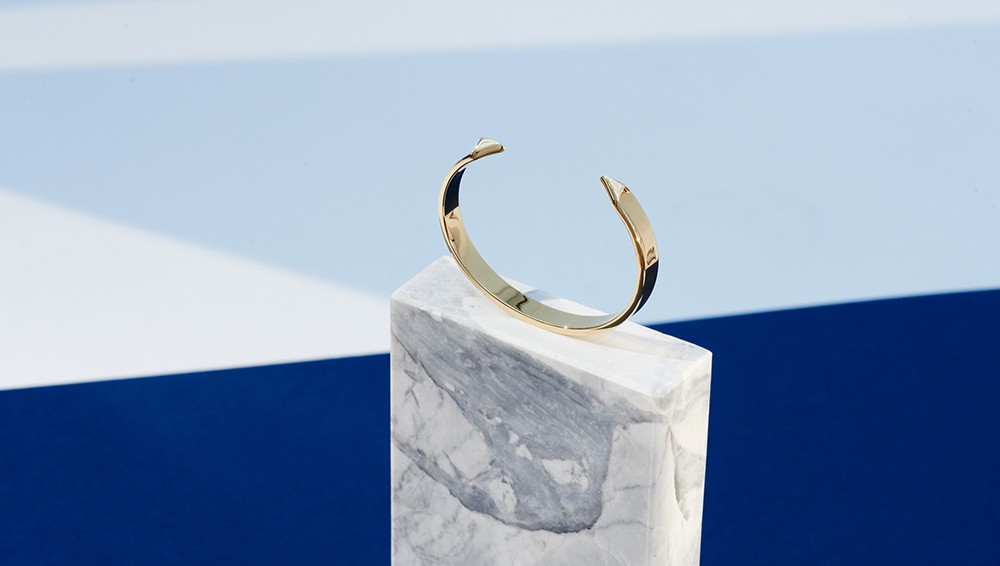 Creating contemporary jewellery pieces that add a stylish element to the attire of the modern man is at the heart of the design process at Northskull from season to season. Introducing new creations imbued with the distinctive aesthetic of the brand alongside expert craftsmanship, each piece is beautifully constructed to offer men new styling possibilities to enrich a modern look.
The End Cuff is a Northskull accessory with minimalist finesse. Accentuating the cuff with the signature 3D arrows as the defining feature of the piece, The End Cuff is available in a variety of metallic shades for a sleek and refined finish and is destined to be a future classic.
Complement a clean-lined look with a simple yet stylish bracelet such as The End Cuff for elegant sophistication. Coordinate with a pair of chinos, a plain polo shirt and understated sneakers for an elevated take on casual luxury style. Alternatively, The End Cuff can also be styled with classic tailoring to inject a luxe sensibility to the overall ensemble to make a subtle statement.