Inspiration
The Egun Ring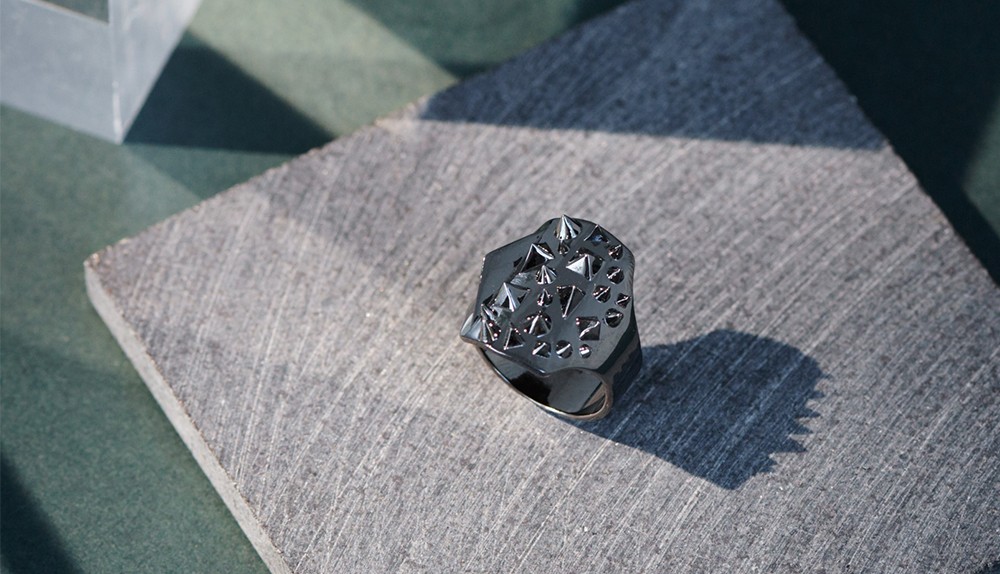 As a men's jewellery brand dedicated to designing innovative pieces with a unique point of view, the Egun Ring is a standout piece from the AW16 Altrove collection. Blending luxury materials, incredible artisanship and a new level of creativity, this statement ring is destined to be a Northskull piece that appeals to the fashion-forward.
The design inspiration for the Egun Ring originated from the look of Omani "benagir bu shoka", thorny bracelets with an aesthetic influenced by the shape of desert plants. Reinterpreting the design in the form of a statement ring, the defining feature of the Egun Ring is in the numerous spikes that cover the surface. Not only do these "thorns" add a striking outline to the piece, the visual interest lies in the multiple shapes and the asymmetrical arrangement of the spikes on the ring. Meticulously crafted with attention to detail and to a luxurious standard, the artistic spikes come in a variety of distinctive forms. A long triangular spike is positioned on one edge of the ring alongside smaller conical spikes and pyramid studs to create a truly unique piece of jewellery.
Available in a gold or gunmetal finish, the Egun Ring is a ring like no other. With high-shine architectural accents and metallic details, this Northskull creation is the perfect accessory to add modern embellishment to a contemporary outfit for the ultimate style update this season.