Inspiration
The Atrek Design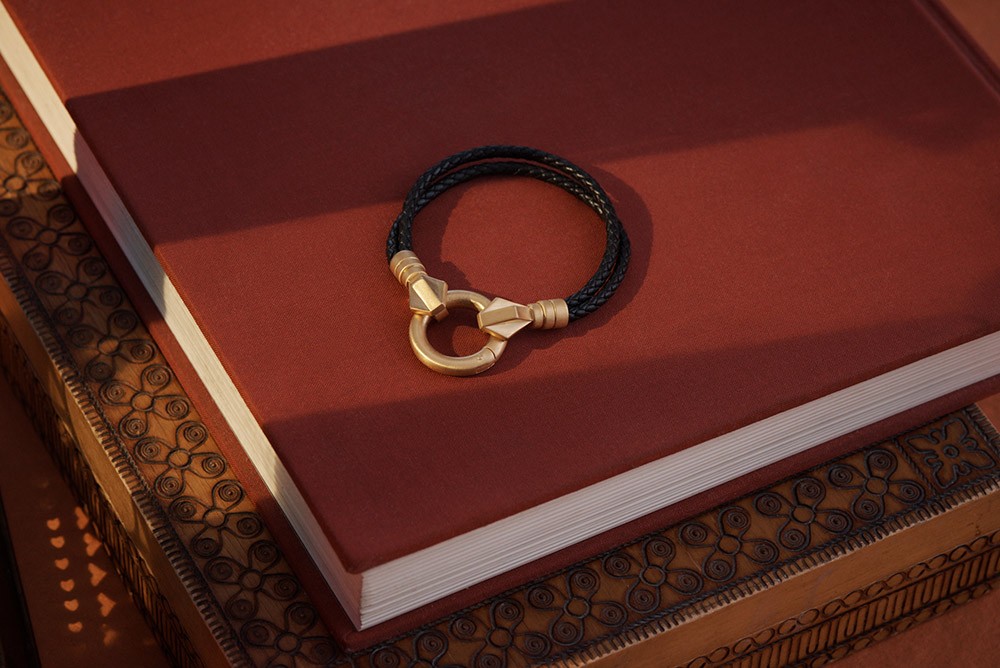 Named after the Atrek River that runs through the mountains of north-eastern Iran to the Caspian Sea in Turkmenistan, the Atrek design is defined by the innovative feature that can be likened to a surreal interpretation of a snake. As part of the "Further" collection for Spring/Summer 2017 where jewellery pieces are influenced by the natural beauty, artistic decorations and architecture found along the Silk Road, the Atrek design is a striking new motif for the new season.
Designed with a creative vision, the Atrek Bracelet is constructed with luxurious Italian leather in a braided fashion intermixed with two abstract snake elements that link to a circular clasp for statement effect. An inventive piece that demonstrates the brand's strength in crafting conceptual pieces that are wearable, the Atrek Bracelet will bring an individual touch of to everyday dressing.
Taking the concept of the Atrek design to the next level, the matching necklace introduces a new form as an alternative to the structure of a classic pendant on a chain. The modern details of the adornment that are attached to the decorative clasp gives the necklace a new shape and is the ultimate accessory update for styles with a high-fashion edge.