Inspiration
Introducing the Further Collection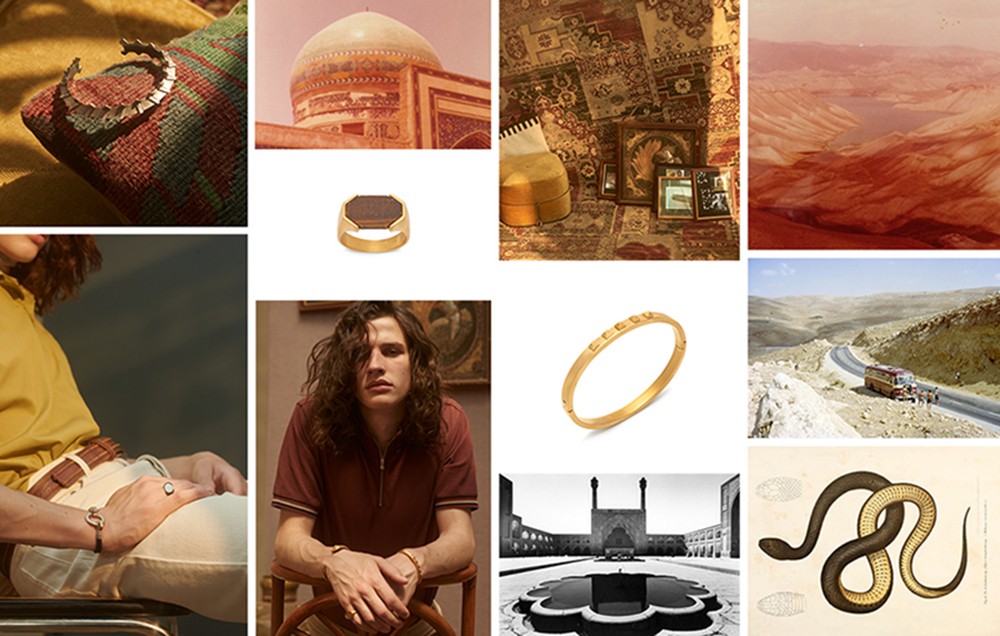 Inspired by an adventurous journey on the Silk Road, the infamous trade route that connected all the way from Italy to China, the Spring/Summer 2017 'Further' collection honours the magnificent beauty of this well-travelled path and the discovery of its impressive array of artistic influences as filtered through the eclectic sensibilities of a modern British brand.
Starting with the concept of a dazed traveller rambling along the way, the new collection merges the distinctive Northskull aesthetic with an innovative interpretation of Middle Eastern and Central Asian details and symbols. Recalling a period in time when the Silk Road facilitated not only the trade of precious goods but also the exchange of ideas and the meeting of different cultures, the route has always represented a fascinating example of the way ideas migrate to become a foundation for multiculturalism.
There is a dreamy nostalgia for a forgotten era when the first travellers headed on a discovery trail and also in the late 1960's and 1970's when coaches and caravans of young and penniless adventurers crossed from Europe to India via the Middle East; a wanderlust so great that the only motto was to 'head East', to keep moving and to keep on discovering at a point in time when the world was still an open canvas.
The 'Further' collection is a physical 'carnet de voyage'; a true inspiration for a man that travels extensively, even if that means just in books or in his imagination. The creative direction of Northskull is about effortless elegance and experimentation, fused with next level artisanal skills that can be found in the rich yet understated embroidery that decorate the leather bracelets in an original and inventive way. Setting the standard in men's jewellery design, the statement cuffs and bangles are refined with luxe detailing that embodies an exotic quality, in addition to rings crafted with striking natural stones that emanates a unique allure, and necklaces that exemplifies the individual point of view of the brand.