Inspiration
Men's Jewellery with an Artistic Detail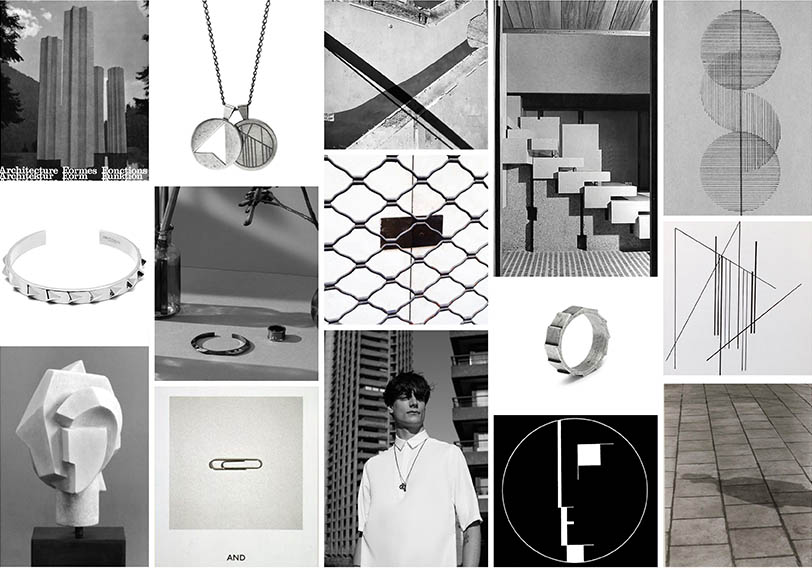 At the heart of the Construct/Disrupt Collection, there are pieces that are heavily influenced by abstract art in the 20th century. Designing jewellery with a unique point of view and by taking a closer look at urban architecture in Eastern Europe as a starting point, we have crafted pieces with exclusive artistic details that bring a refined touch to men's jewellery this season.
By viewing buildings constructed with a brutalist aesthetic and taking a closer look at the interesting shapes and patterns that form these structures, these special design details have inspired the jewellery pieces of the Spring/Summer 2016 collection. With repeating graphic elements on the raw concrete buildings and looking at the shadows and shapes that form when sunlight hit at different times during the day, these extraordinary features result in a kind of accidental beauty that can be translated to jewellery design.
Exploring the concept further, these brilliant geometric arrangements can also be seen in the abstract art movement. Repetitive markings and irregular lines are used to illustrate beautiful artworks, and these unconventional details have been incorporated into Northskull creations for this collection. For instance, the Stazewski Cuff is a modern interpretation of the works by Henryk Stazewski, a pioneer of the geometric abstract art movement. Designed with line patterns intersecting at different points along the cuff, this Northskull cuff pays homage to the celebrated artist and his creative vision.
Crafting these luxurious pieces with an aged silver finish adds a unique quality and timeless appeal to the jewellery. Although the inspiration behind the designs originated from simple objects, on closer inspection these subjects radiate a rich and sophisticated story resulting in jewellery pieces that exudes contemporary elegance.