Celebrities In Northskull
Fabien from Lollipop F styled with Northskull Jewellery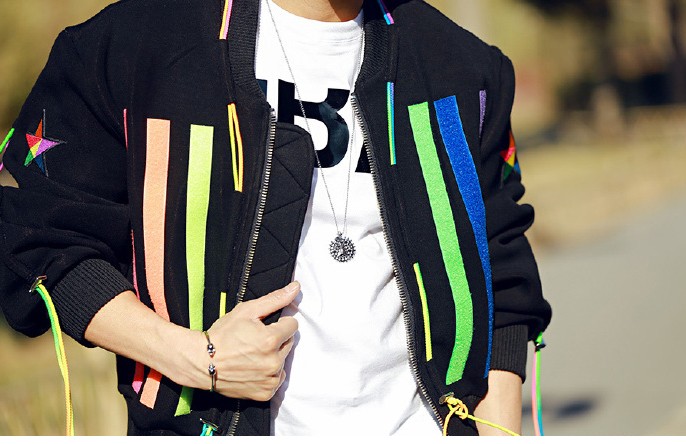 Fabien from Taiwanese boy band Lollipop F wears Northskull jewellery for a street style shoot with a high fashion edge. In collaboration with VOCO.cc, a fashion app dedicated to cool street style, a number of Northskull pieces are featured with smart/casual outfits that influenced the aesthetic of the shoot. Fabien is styled with a number of Northskull creations that elevates each outfit with a luxe accent.
Pairing a stylish outfit with a monochrome palette and matching lace up shoes together, the gold Insignia Ring adds a sleek finishing touch to the overall look. The subtle 3D arrow design of this Northskull ring embodies a contemporary signature of the brand and infuses sharp sophistication to the ensemble. With an understated design and quality craftsmanship, the Insignia Ring is the ideal choice to accessorise a fashion-forward outfit.
In another look for this fashion shoot, Fabien accessorises relaxed tailoring with the silver Twin Skull Bangle and Arctic Mono Necklace. With a structured look consisting of black fitted trousers, a casual t-shirt, a black jacket embellished with bright coloured designs and sneakers, Northskull jewellery effortlessly brings a dose of visual interest to the stylish outfit. A modern classic, the Twin Skull Bangle is the perfect option to update off-duty looks and the Arctic Mono Necklace is a unique piece with unconventional details that makes a bold fashion statement when styled with a playful look.