Inspiration
Leather Bracelets with Modern Details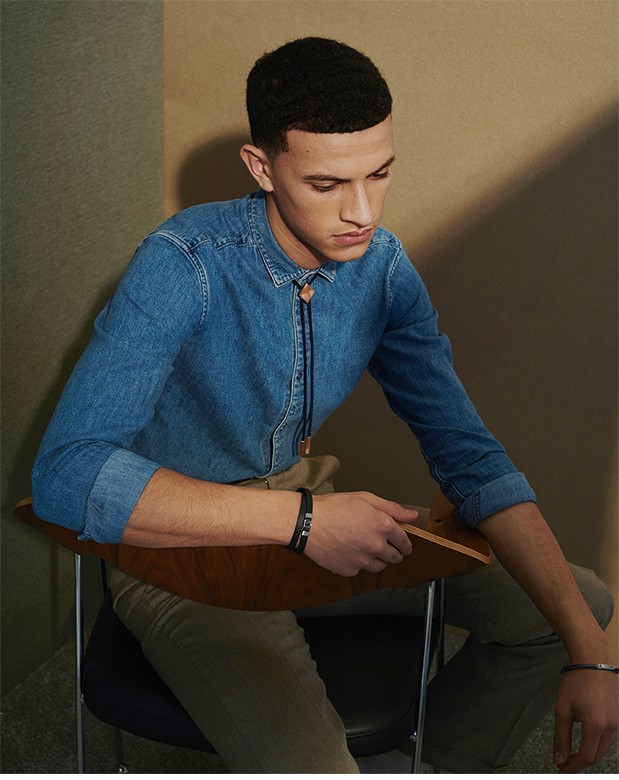 A key style in men's bracelets this season is a leather double wrap bracelet. A contemporary piece with enduring style appeal, a double wrap bracelet is the ideal accessory to dress up or down a modern look with a little luxury. For our AW16 collection, we have designed a number of double wrap bracelets crafted with sumptuous Italian leather to offer the modern man a jewellery piece that will complement a variety of styles.
The Jibiti Bracelet is a bracelet like no other. Marking the dark blue leather with an embossed square pyramids pattern as the defining feature, this unique decoration adds a special design quality to the piece. The subtle yet stylish texture on the leather is intermixed with characteristic Northskull elements to add instant polish, making this Northskull creation a fashion classic.
Designed to reflect individuality, the Nyoju Bracelet incorporates a stud arrangement embossed on grey leather for a fresh take on a leather bracelet. Blending the patterned leather with luxe metallic details, exude understated cool by matching the Nyoju Bracelet with laid-back looks to express a strong sense of fashion.
For a design distinguished by deluxe minimalism, the Insignia Double Wrap Bracelet is the perfect choice to match sharp tailoring. A modern and relaxed classic, premium leather is contrasted with metallic elements that include the arrow insignia, perforated and groove designs to create a standout accessory that reflects the distinctive Northskull aesthetic.