Inspiration
Leather Bracelets with an Innovative Twist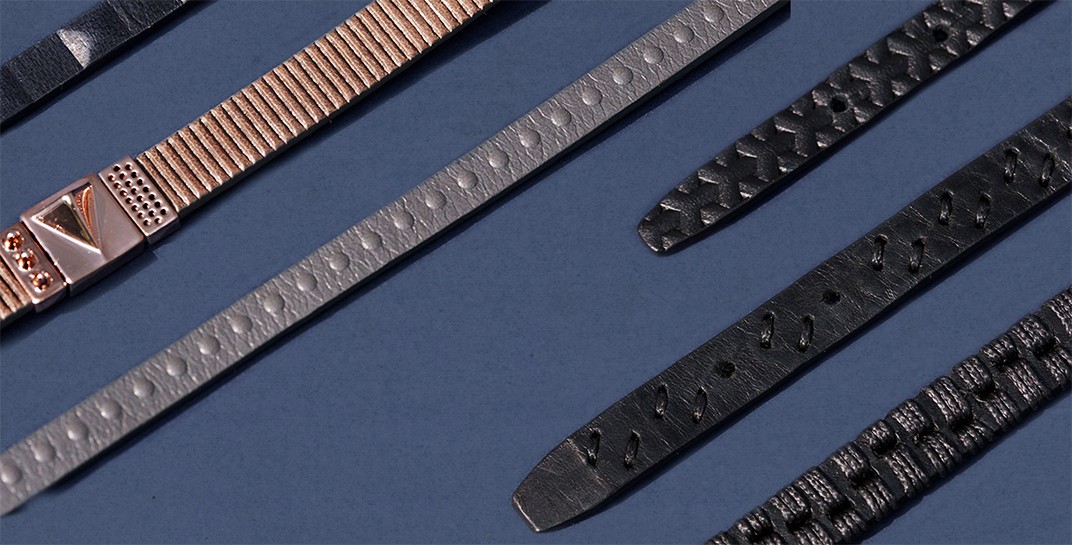 Taking the concept further, the Alawo Bracelet is constructed with hand stitched embroidery to elevate the aesthetic of the leather bracelet. Employing cotton thread to sew between the laser cut pattern on the leather base, this exceptional piece embodies the forward-thinking design ethos of Northskull.

Equally, the leather on the Adikala Bracelet is decorated with a subtle line embossing across the piece to add a refined sensibility to the accessory.

The Erupe Bracelet is fashioned with a simple tactile texture as demonstrated by the recurring line pattern that is debossed across the leather.

To illustrate, the leather on the Idite Bracelet is crafted with a complex pattern by embossing an interlacing design across the bracelet.
As a men's jewellery brand using a fresh perspective to craft pieces with inventive and original designs, we have created an assortment of leather bracelets with a difference. Taking inspiration from the daring beauty found in tribal jewellery as a starting point, leather is reinvented with exclusive patterns and textures using a variety of techniques to bring a conceptual yet stylish quality to a traditional leather bracelet. Exploring ways to enrich leather with an unconventional feature, a number of styles utilise detailed embossing as a method of introducing a striking accent to the jewellery for an understated elegance.