Inspiration
Leather Bracelets Reconstructed with Intricate Embroidery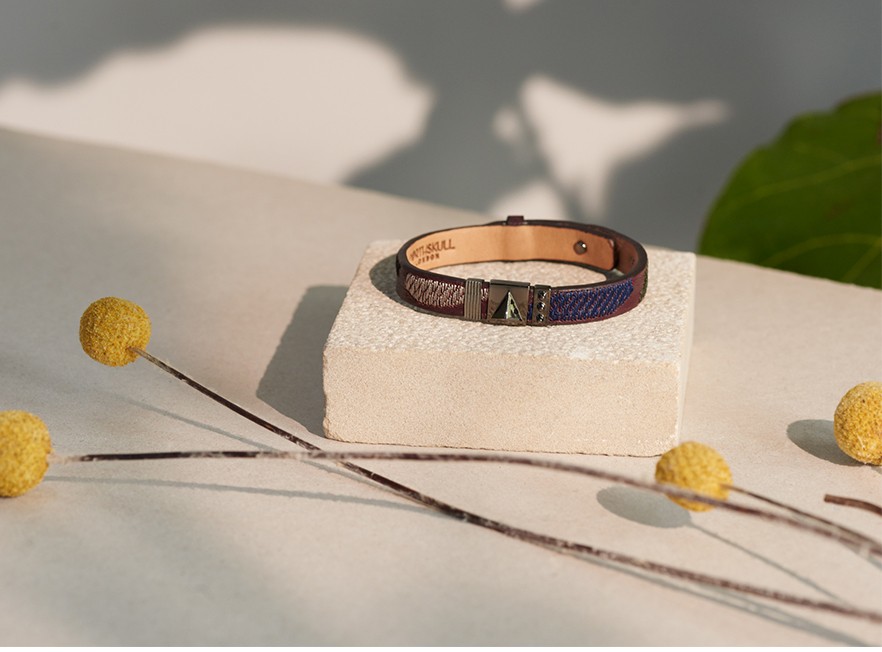 A contemporary style staple for the modern man, the leather bracelet has been reimagined with delicate embroidery as part of the Northskull AW16 collection. Delving deeper into the concept of the Altrove collection where the central theme focuses on the juxtaposition between different cultures, the Abstract Camo Bracelet and Ojiji Bracelet are designed to reflect the elegant details that define exotic jewellery from afar with a modern twist.
Mixing textures and tones for an offbeat take on opulence, the Abstract Camo Bracelet and Ojiji Bracelet are crafted with premium Italian leather decorated with undefined embroidery patterns. Experimenting with innovative techniques to create tactile textures in the form of the intricate detailing originating from the embroidered leather, these luxurious Northskull bracelets are also embellished with metallic elements. Comprising of the signature Northskull arrow emblem design, the "groove" element with the "perforated" element or "spike" element, these components infuse a refined sensibility to the pieces with a distinctive Northskull aesthetic.
Created with leather in a muted palette that is perfect for the autumn/winter season, the Abstract Camo Bracelet and Ojiji Bracelet will complement a variety of styles. From classic tailoring to cool off-duty looks, these exquisite leather bracelets will inject a hint of individual style to add personality and a masculine elegance to sophisticated outfits.