News / Events
Introducing Northskull Bolo Ties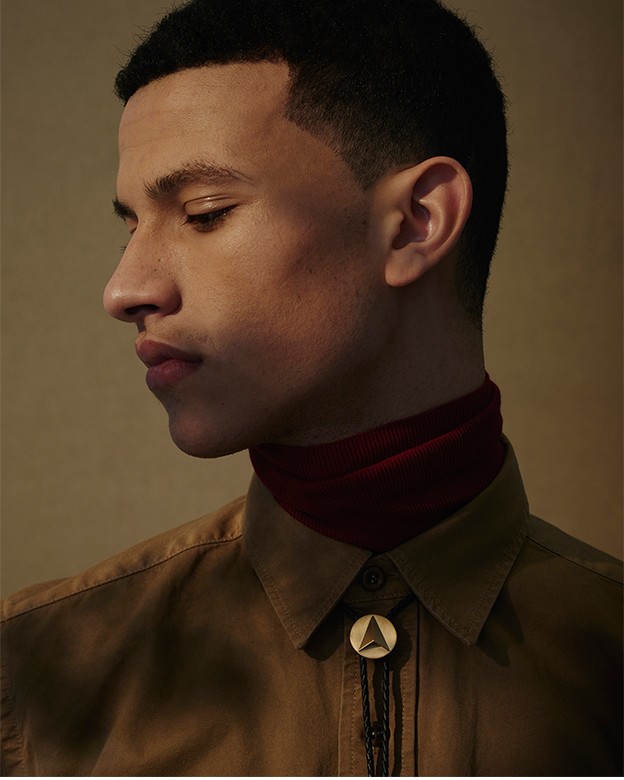 We are pleased to introduce bolo ties for the first time as part of the AW16 "Altrove" collection. Continuing with the theme of elsewhere for design inspiration for the latest collection, the Northskull bolo tie references the fashion accessory that is traditionally associated with Western wear in the United States. Designed with the distinctive Northskull style, the selection of bolo ties for this season demonstrates the brand's natural instinct for creating accessories that offer stylish men an elevated sartorial choice to dress up a modern look.
Crafted with premium leather in a braided style, the bolo ties are available in two different designs with a brushed gold, brushed silver or aged silver finish on the metallic elements. The decorative clasp on the 3D Arrow Bolo Tie is inspired by the signature arrow emblem. A simple yet refined design, the identifiable Northskull logo infuses a luxe sensibility to the piece. For a bolo tie with a high-fashion edge, the In 'n' Out Bolo Tie is adorned with an artistic clasp constructed with innovative contemporary cuts and an abstract take on the pyramid stud pattern that runs through the current collection.
Designed with versatility in mind, a Northskull Bolo Tie is the ideal accessory to style with relaxed tailoring and smart outfits for a sophisticated look with a difference. Made with expert craftsmanship, a Northskull bolo tie embraces a thoroughly modern masculinity this season.