Inspiration
Cufflinks with an elevated elegance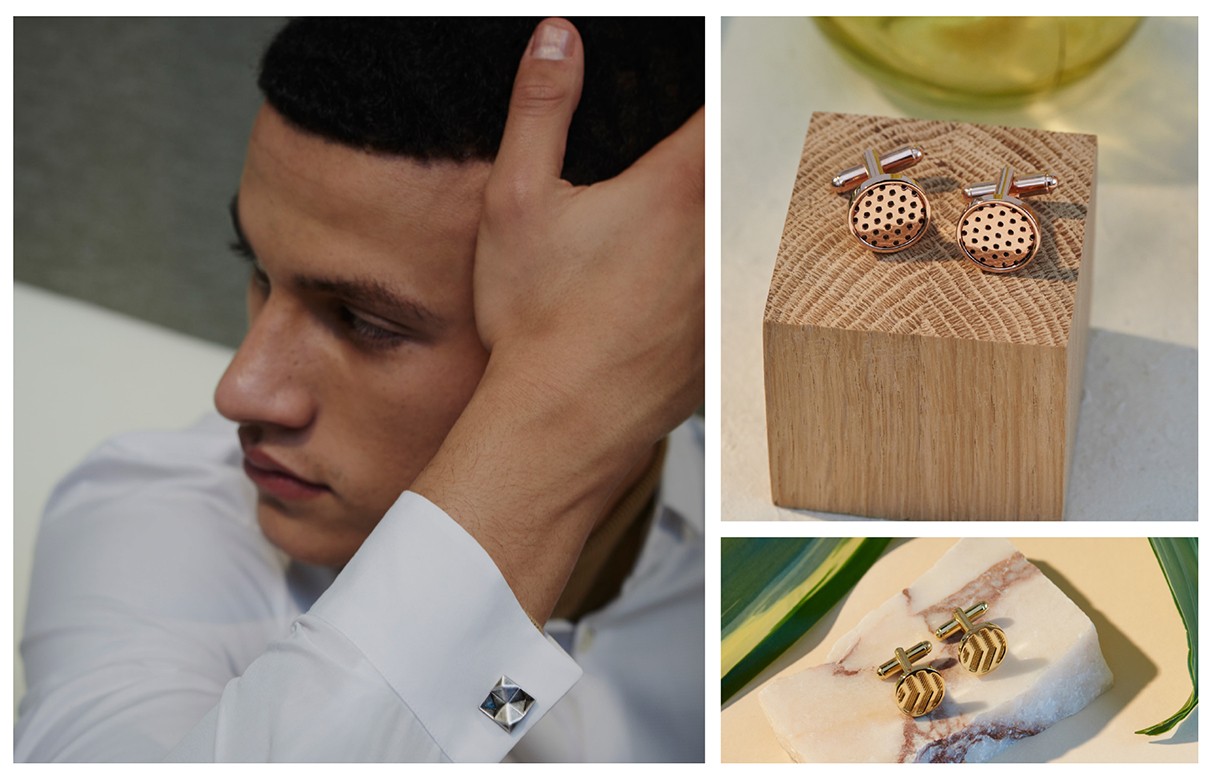 As a contemporary men's jewellery and accessories brand with a fresh perspective on design, Northskull is dedicated to creating a range of pieces that add a stylish element to the attire of the modern man. When it comes to traditional suiting and classic tailoring, wearing a pair of luxe cufflinks is a simple way to infuse a refined sensibility to the overall look.
For cufflinks with an expressive pattern, the Mantz Cufflinks are designed with a chevron-like outline. Furthermore, within the v-shaped stripes, there are subtle line engravings for added impact. Another style with a graphic pattern is the perforated design. Created with small repetitive circular cut-outs as the main feature, the Perforated Cufflinks are the perfect accessory to make a fashionable finishing touch to formal shirt sleeves.
Textured cufflinks are the ultimate accessory to add an interesting detail to a shirt. The In 'n' Out Cufflinks are composed of four abstract pyramid shapes that blend innovative design with creative metallic detailing for a Northskull creation that will effortlessly transform an elegant outfit. In contrast, the Layers Cufflinks have an understated texture that will add a sleek accent to impeccable tailoring this season.