Press / Media
Northskull featured by Client Magazine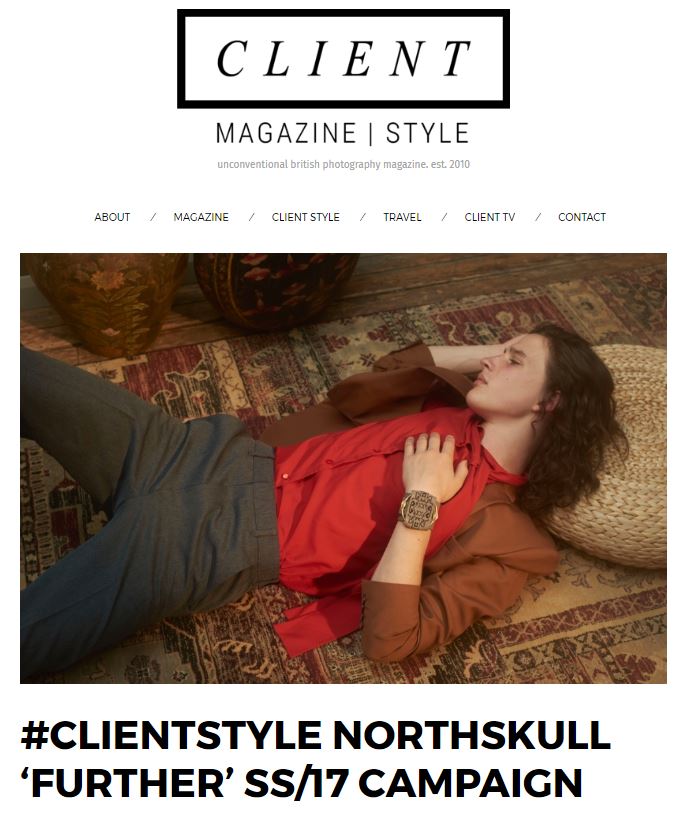 Client Magazine, a menswear photography publication that champions British design talent, has done a review of our Spring/Summer 2017 collection that will be launched soon.
Contemporary British jewellry brand Northskull have released this beautiful Spring/Summer 2017 campaign featuring at Liam Gardner at Select Models. The collection has been titled 'Further' and is inspired by Silk Road – the ancient trade route that connected India and China. This brings a very broad foundation for inspiration and ideas, involving culture, architecture, adventure, craft and travel.
Fusing ideas of authenticity, elegance and experimentation with modern artisan skills, the collection opened up a wealth of opportunities for working with various materials and stones and delivering numerous design and statement pieces. The cuffs are particularly special.