Press / Media
Northskull featured in 9394 Magazine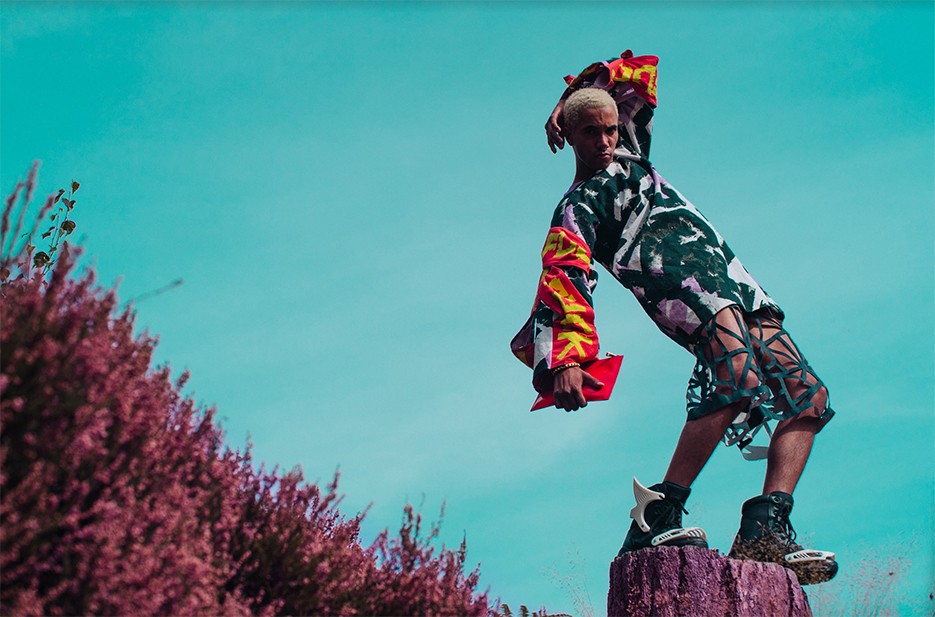 As part of the first printed issue of 9394 Magazine called "Transcendence", a number of Northskull pieces are featured in two fashion editorials. A publication dedicated to exploring creative disciplines related to all art and design, a selection of jewellery creations were used to accessorise two different clothing styles.
For the "Glitched" editorial, Emeric Fakambi wears several outfits with an avant-garde edge that are perfectly matched with our Oloye Cuff, Agbara Ring and Egun Ring. Photographed by Donny Johnson with styling by Corey Pool and Rebecca McNelly-Tilford, the Northskull jewellery complements the fashion-forward looks with a stylish accent for added impact.
The Red Tiger Eye & Peforated Gold SKull Charm Bracelet is also shot by Donny Johnson for the "Fisherman" editorial. Modelled by Elliott Rogers with art direction by Rhiannon Brackpool and styling by Rebecca McNelly-Tilford, the natural stones bracelet intermixed with the signature perforated skull design is accessorised with an experimental look for a unique take on conceptual fashion.